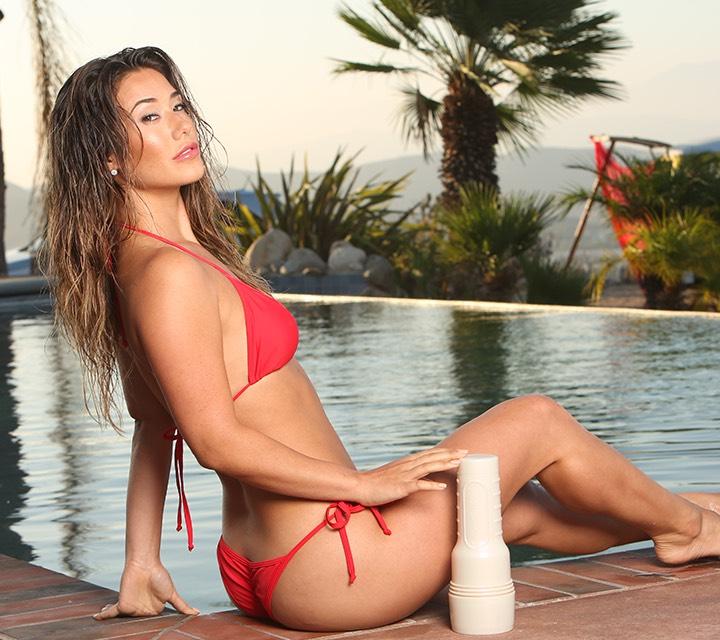 The range of Fleshlights is vast. Launched in 1998, they have gone on to define what a masturbator can be. And in the process, have taken the world by storm. But which one should you buy. Or should you start a collection? Let us show you the way and get you the right maturbator.
What makes a fleshlight?
Fleshlights have a unique design that enables easy use, storage, and cleaning. This is great, as the last thing you want to do is be struggling with any of these important functions.
The body has a cap, and a twistable venting cap that means you can adjust the air movement, and therefore the pressure that gets applied inside the fleshlight.
The inside of the fleshlight is made of the unique SuperSkin material feels just like the real thing. With a variety of textures, you will find that you will never get board of trying out new fleshlights.
What Are My Options?
Okay, so you are diving in to the real feel of a fleshlight, but which should you choose?
The choice is yours. We are huge fans of the different textures that are on offer. Be it the smoothness of the Pink Anus Masturbator, or the wildness of the Go Surge Masturbator.
We can also experience your choice of the Fleshlight Girls, where every detail has been recreated meticulously of your favourite star. You can feel every fold and curve with these stunning devices.
Don't forget, we also supply vibrating Fleshlights, what will really increase your satisfaction factor.
Even the cases are unique, with the girls having a pearlescent cases that betray their feminine charm.
Accessorise!
We also offer a range of accessories to make your play time even more rewarding. Why not add a Launch Pad or Phone Mount to your kit, and free up another hand during play time?
If good clean fun is your thing, that the shower mount is the way to go!