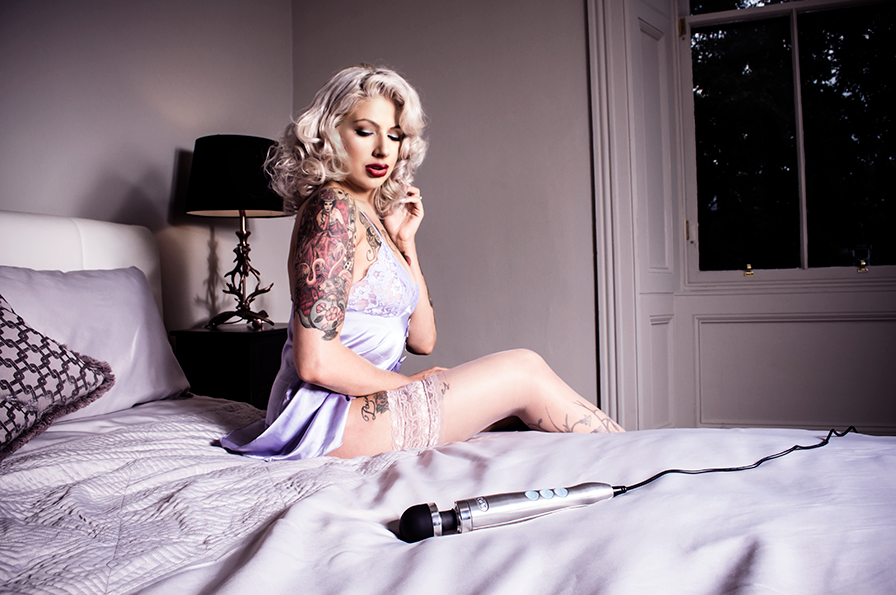 We love wand massagers in general. They are versatile, easy to use, and bring pleasure with little effort. Doxy make some of the best massagers on the planet, and we are here to guide you through their range, and get you up and running with the ultimate pleasure device.
Originally created to give the UK an alternative to the hitachi magic wand, which was not available on these shores. The Doxy wand is produced in Cornwall. Violet Finn in the The Metro has called them "The only sex toy you will ever need". We agree, either the original, or the new and upgraded version three, with its more compact power. You'll wonder how you lived without a one for so long.
The Doxy Difference
First up, what makes Doxy better than other wands? For starters, there is the shear quality of the manufacturing. Built using the highest quality premium materials. And the electronics are second to none.
Then there are the controls. Whilst lesser toys have dozens of modes and more buttons than your standard laptopm. The Doxy has ower, up and down. Okay, so it has a few modes for pulsing that you can control with a press of the power button, but that is it. Turn it on, turn it up, and go to down.
Finally, there is the power. This is by far the most powerful massager we have tested. It has a deep rumbly vibration that hit all the right spots.
How To Pick Your Perfect Doxy
OK, so you are convinced. Doxy is needed in your life. So, which one should you get. Rest assured, no matter which one you choose, you'll get the best experience that money can buy.
A refinement on the original design, this is the original, and classic. With all the power, and the simple 3 button controls that mean there is no fumbling for pleasure. A generously long attached power cord means you are ready to go as soon as you remove Doxy from the box.
The classic design, with a gloriously decedent die cast body. This wand feel amazing to hold, and retains the classic shape and controls of the original Doxy. Even more importantly, it keeps the same powerful motor.
The latest edition to the Doxy stable. The Doxy wand massager number 3 has been shrunk down in size, whilst also having its electronics upgraded. This beauty packs even more power, in an even smaller package. This wand also has a new head, which means it is not compatible with the standard magic wand accessories.
Accessorise Your Toy
The original and die cast Doxy are compatible with most wand attachments.
The Dual Pleasure Silicone Dolphin Wand Attachment allows you to turn your new toy into a turbo charged rabbit style vibrator, which we think is an epic combo. Of Course, Hitachi Attachment Pleasure Beads will let you reach all the spots that you did not realise you wanted to reach. And for the penis, why not try HummHim Wand Masturbation Massage Tube, which will slip over the member, and allow you complete control whilst taking you over the edge.
Using Yours
Doxy is so easy to use, we almost feel silly writing this. Simply plug it in, turn it on, and apply to your favourite places for intense vibrations that will bring you to orgasm.
Feel amazing please when used on your clitoris. But this is not just for the ladies, you can use doxy with the penis as well, where it will have a similar effect, and leave you gasping for more.
Browse our Doxy range here, and check out all out wand massager and attachments here.